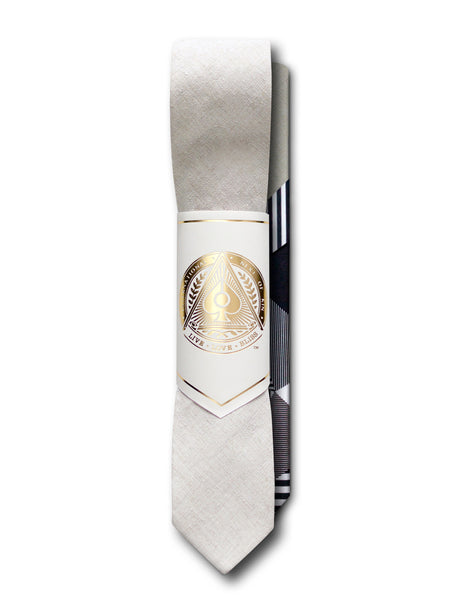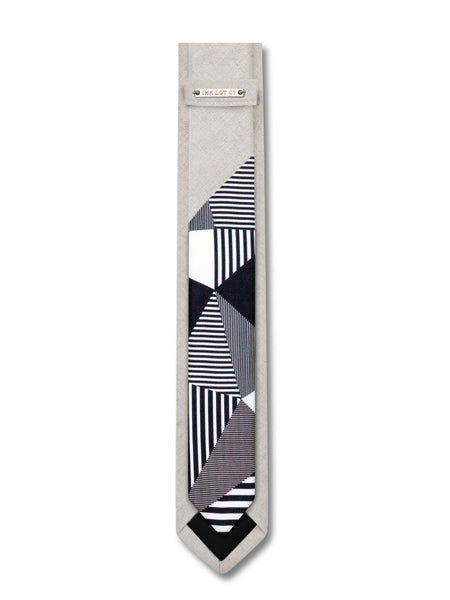 NIVEN
Swipe/scroll for more images  
Description: NIVEN is handmade of 100% natural seed linen. Color: Au Naturel. Tail Fabric: 100% printed poly luxe. Width: 2 inch skinny. 
Care Instructions: Wear with care. Natural fiber fabrics such as linen have more "memory" than other fabrics. Untie & hang after each use to minimize wrinkling. Iron lightly under a clean sheet if necessary. Spot clean only. 
Size: Standard U.S. tie length is 58 to 60 inches. This is the approximate length of our ties. If a typical tie "tail" falls slightly above your navel, this STANDARD length will fit you great! If a typical tie tail hangs higher up near your neck, please consider our LONG option. We offer 65" LONG ties in select designs. Contact us at contact@inkmenswear.com to see what we have in stock.  
Note: Each tie is unique. Design will vary depending on where fabric is cut. Design size, color & tie length may vary slightly also. 
TIES WITH SAME TONGUE
(Click photo for more info)
NO MATCHES
TIES WITH SAME TAIL
(Click photo for more info)
MATCHING KID TIE
(Click photo for more info)
NO MATCHES